Product Description
underground waterproof cctv video pipe inspection
>>> pipeline inspection robot consists of four parts: crawler, cable tray, signal line and portable intelligent controller.
>>>After the control system is connected with the cable tray, it can be controlled by hand and electronically.
>>> waterproof camera detection is connected with the cable tray, the direction of the crawler and the rotation and flip angle of the
>>>lens can be controlled by manual and electronic control of the rocker. In the detection process, the control system will feedback the working condition information in real time
to provide timely and detailed image evidence for judgment.
>>>This is a high-definition industrial video pipeline inspection robot with complete functions and stable performance. It is suitable for petrochemical, municipal, urban
construction, national defense and other fields. It is portable and efficient.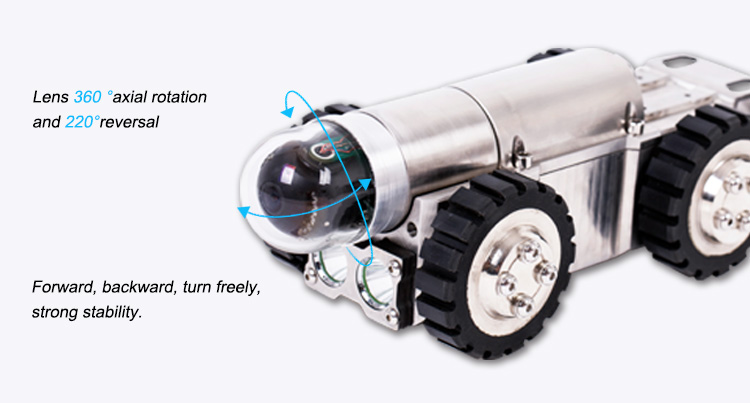 borescope inspection camera,Municipal pipeline inspection,Petrochemical pipeline inspection,Oil pipeline inspection,
Wind Power inspection camera working field