Product Description
This Borescope inspection camera is one portable inspection camera,is with New system platform,full touch screen, measurement function.
This Sewer Inspection Camera System , Self contained power supply, no need AC, inspect at any time
Jiu tai Drain Pipe Inspection Camera Has a number of domestic patented innovative designs, using German Imported technology, Professional technology to build EXPERT600.
The whole machine is portable, suitable for single-person operation in complex occasions, AC /DC is okay.
Unit PTZ Inspection Camera set can adjust the wire length and different lens ,to achieve a multi-purpose function
The optical zoom of lens, make the inspection more precision (Patent)
Lens axial rotate 360°infinite, radial direction 220°, make inspection no dead angle.
It has adjustable auxiliary light source rear,make inspection image clear. Adopt led cold light ,lens own adjustable secondary light system, make the inspection more clear.(Patent)
The viewing angle of the Wide-angle camera is larger ,relative to the equipment. Also support electrical focus.(Patent)
The inspect image can be zoomed in or out on the host screen in real time, so can be quickly identifying hidden dangers.
Waterproof design, IP68 waterproof grade, waterproof depth 10m of the Municipal Pipeline Inspection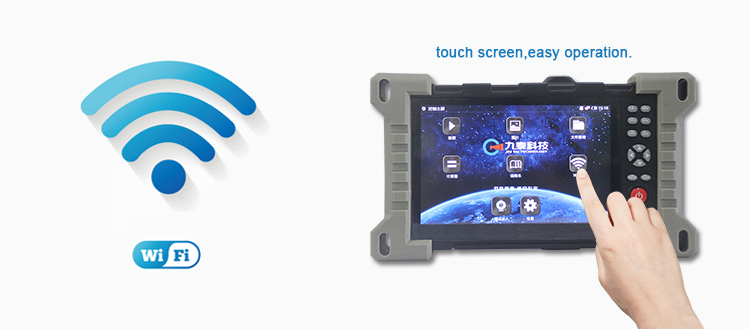 Industrial Endoscope,Pipeline inspection camera,Pipe endoscope Inspection Camera,Endoscope Camera,Android Pipe Inspection Camera,Pipeline inspection endoscope camera,Inspection endoscope camera for pipeline,snake inspection camera,inspection camera,Pipe Inspection Camera,Sewer Pipe Camera ,Drain Pipe Inspection Camera,drain inspection camera,underwater inspection camera,Industrial Robot,pipe robot crawler,Pipe Inspection Crawler Robot, Pipe Inspection Robot ,Snake Inspection Camera,video inspection camera Borescope,
Wind Vane Tower Barrel Inspection Instrument