Product Description
Plumb Device Waterporrf Rotate Lens,PTZ inspection camera,sewer inspection camera System ,Drain inspection camera
*** The controller has the dual functions of intelligent integrated camera and video recording. borescope does not require external video recording equipment.
*** It has accurate date and time marking function and can provide accurate time recording for on-site inspection. Support for replay. 7 inch color IPS full view touch screen
Resolution: 1280*960
*** With high-performance lithium battery, continuous working time 5-6 hours,no need external power
*** Integration control panel,soft touch screen, adjustable light,focus,rotary, reversal.
*** PTZ Camera inspection Electronic video zoom function, Real-time Naming of Pictures,master reset function
*** Focusing function of lens can be easily operated by buttons in the host panel.
*** Brightness adjustment and background secondary light can be operated easily on the host panel.
*** Inner 8G card.keep the picture and video.
*** Support WIFI, Hot spot,Laser measurement
*** Support for all configuration lenses
*** Can photo in the process of video. No need to stop video
borescope inspection camera,Municipal pipeline inspection screen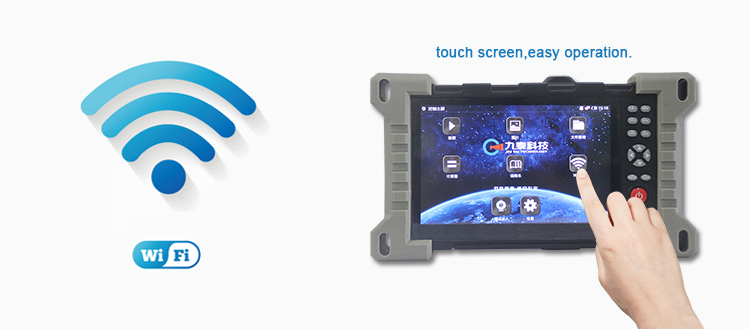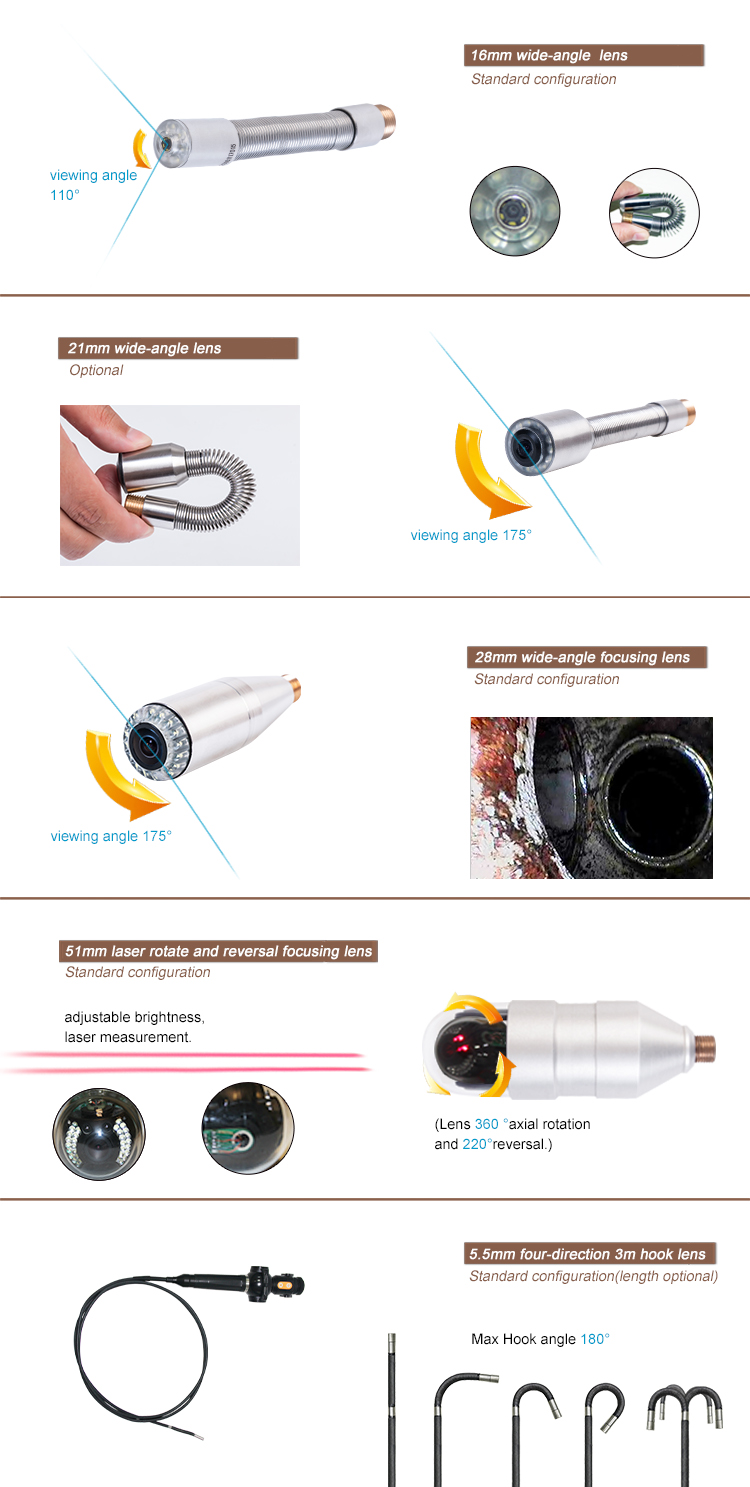 waterproof camera detection PTZ inspection camera certification