Product Description
5.7" HD Underground Sewer Visual Camera System: 7-inch controller and wire coil are integrated,portable,video,photo can be set at will,
micro colorful lens,so the inspection is more meticulous and precise,,water-proof design,high performance lithium battery,without AC,
can detection at any time.
Portable insepction camera widely use in the field ,such as :ship construction, aerospace,pipeline production,construction building,Electric power
overhaul wind power ,petrochemical industry ,automobile manufacturing
*** 5m hand-hold GFRP flexible wire coil(standard)Suitable for straight pipeline(Length optional)
*** Without detection wire broken,blue screen,no single etc. problem.
*** Hand-held steel strand,Hard detection wire(optional)suitable for bend pipeline.
***Integrated lens and detection line, Convenient, fast and easy operation,Good performance to ensure charging and data transmission at same time,
Video Pipeline Inspection,
borescope inspection camera,Municipal pipeline inspection
with HD image: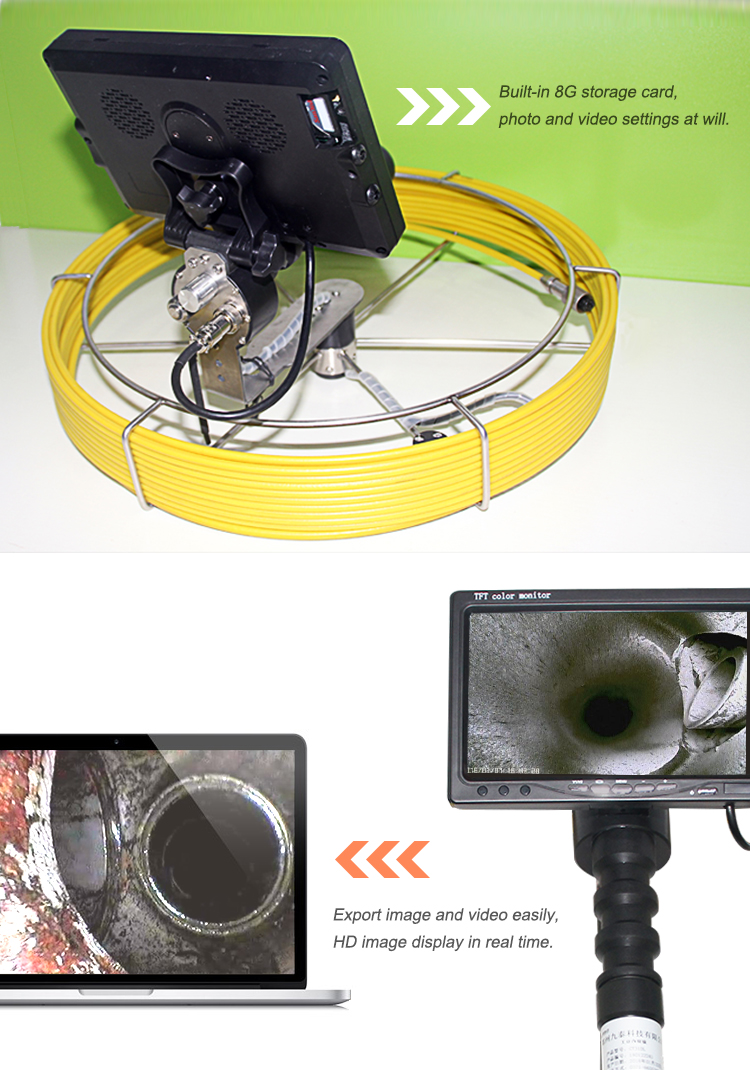 sewer inspection camera System ,Drain inspection camera with snake camera lens